INDUSTRIEFOKUS 2021: Contract & Claim Management
14.04.2021. Die Vortragsthemen und die Referenten stehen fest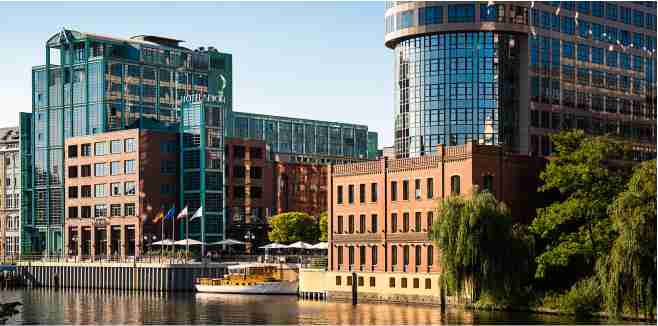 Die Themen Gefahrenprävention & Konfliktvermeidung in Projekten stehen im Vordergrund der Veranstaltung.
Am 18. und 19. August 2021 führt die 1155PM consultants GmbH zum dritten Mal die Fachtagung "INDUSTRIEFOKUS: Contract & Claim Management" durch. Fokus und Thema der diesjährigen Veranstaltung ist "Konflikte vorbeugen. Projekte erfolgreich machen.". Dieses Jahr wird unsere Veranstaltung im AMERON Hotel Berlin ABION Spreebogen Waterside in 10559 Berlin durchgeführt werden. Die Fachtagung ist eine Präsenzveranstaltung mit umfangreichem Hygienekonzept.
Wir freuen uns, dass wir Ihnen heute alle Referenten und Vorträge präsentieren können. Wir starten am Mittwoch, dem 18. August 2021 ab 17:30 Uhr in die Tagung mit unserer Networking-Veranstaltung "Beefing up your Claims Management" bei hoffentlich gutem Wetter auf der Terrasse des Hotels direkt an der Spree. Die Vorträge der Tagungsreferenten beginnen am Donnerstag, den 19. August 2021 ab 08:30 Uhr im Rahmen der Fachtagung INDUSTRIEFOKUS 2021: Contract & Claim Management:
Zuckerbrot und Peitsche - Erfahrungen mit Bonus-/ Malus-Regelungen in Projektverträgen.
Bernd Kamphuis
Head of Contract Management and Project Support TCC
RWE Technology International GmbH
im Partnervortrag gemeinsam mit
Dr.-Ing. Daniel Humpohl
Team Lead Contract & Claim Management (TCC-C)
RWE Technology International GmbH
Kein Spiel - Business Wargaming als Vorbereitung der Verhandlungsführung.
Isabelle Göllner
Contract Manager
Hensoldt Sensors GmbH
Die Bedenkenanzeige: Ärgernis oder willkommener Hinweis? Rechtliche Grundlagen, notwendige Inhalte und Fristen.
Karin Holdorff
Contract Manager
Redpath Deilmann GmbH
Vorsorge statt Nachsorge – Termin- und Kostenrisiken bei Großprojekten systematisch vorbeugen.
Michael Mozer
Partner
IWTI GmbH
Konsortium & Co. – Projektbeteiligung auf Augenhöhe oder Haftungsfalle?
Dr. Björn Neumeuer
Rechtsanwalt Partner
Hoffmann Liebs Partnerschaft von Rechtsanwälten mbB
Das Ende der Fachtagung ist am 19.08.2021 für 17:00 Uhr geplant.
Hygienekonzept zur Vermeidung von Infektionen mit dem SARS-CoV-2-Virus ("Corona")
Ein umfangreiches Hygienekonzept zum Schutz unserer Tagungsgäste vor Virusinfektionen für die gesamte Veranstaltung wurde von uns mit dem gastgebenden Hotel vereinbart und steht zur Einsicht für Sie hier bereit.
Tagungspauschale
Die Tagungspauschale beträgt 590,00 € (zzgl. gesetzlicher USt.) und beinhaltet die Teilnahme einer Person an der Fachtagung "INDUSTRIEFOKUS 2021: Contract & Claim Management" am 18. und 19. August 2021, ein Exemplar der Tagungsbroschüre in gedruckter Form, Abendessen und ausgewählte alkoholische und nichtalkoholische Getränke am 18. August 2021. Kaffee, Tee und nichtalkoholische Pausengetränke sowie Mittagessen und Snacks am 19. August 2021 für jeweils eine Person sind eingeschlossen.
Anmeldeschluss und Stornierungsbedingungen
Anmeldeschluss ist der 15. Juli 2021. Ihre Anmeldung ist bis zum einschließlich 17. Mai 2021 kostenfrei stornierbar. Bitte haben Sie Verständnis dafür, dass wir Ihnen für Stornierungen Ihrer Anmeldung zur diesjährigen Fachtagung ab dem 18. Mai 2021 die volle Tagungspauschale als Stornogebühr berechnen müssen. Gerne können Sie uns jedoch einen alternativen Teilnehmer aus Ihrem Unternehmen vor Beginn der Veranstaltung benennen.
Absage der Veranstaltung wegen behördlicher Auflagen / Erstattung der Tagungsgebühren
Sollten die Fachtagung INDUSTRIEFOKUS 2021: Contract & Claim Management wegen behördlicher Auflagen in Bezug auf die Eindämmung der COVID-19-Pandemie nicht stattfinden können, so behalten wir uns vor, die diesjährige Fachtagung abzusagen. Schon an unser Unternehmen entrichtete Tagungsgebühren erstatten wir in diesem Fall an unsere Teilnehmer, resp. die anmeldenden Unternehmen.
Tagungsort
ist das
AMERON Berlin ABION Spreebogen Waterside Hotel
Alt-Moabit 99
10559 Berlin
Telefon +49 30 399 200
https://ameronhotels.com/de/berlin-abion-spreebogen-waterside
Ein Zimmerkontingent im AMERON Berlin ABION Spreebogen Waterside haben wir bereits für Sie mit dem Hotel vereinbart. Bitte beachten Sie, dass Ihre Übernachtung nicht in unserer Tagungspauschale enthalten ist und nehmen bitte Ihre Zimmerreservierung unter dem Kennwort "IF2021" im Hotel unter obenstehenden Kontaktdetails selbst vor. Die Übernachtung im Einzelzimmer im Abion Spreebogen Hotel kostet für Sie 109,00 € pro Nacht, inkl. Frühstück und gesetzlicher Mehrwertsteuer.
Anmeldung zur Tagung
Die Anmeldung zum Besuch der Fachtagung "INDUSTRIEFOKUS 2021: Contract & Claim Management" ist ausschließlich über das Anmeldeformular der 1155PM consultants GmbH möglich. Das Anmeldeformular zur Fachtagung finden Sie hier. Sofern Sie sich für eine Teilnahme an unserer Fachtagung anmelden möchten, drucken Sie das Formular bitte aus und senden uns dieses von Ihnen ausgefüllt auf den im Formular angegebenen Wegen an unser Unternehmen
Wir freuen uns auf Sie; genauso wie auf kontroverse Meinungen, regen Erfahrungsaustausch und ein angenehmes Networken.